Crawford-Roberta consolidation a possibility | News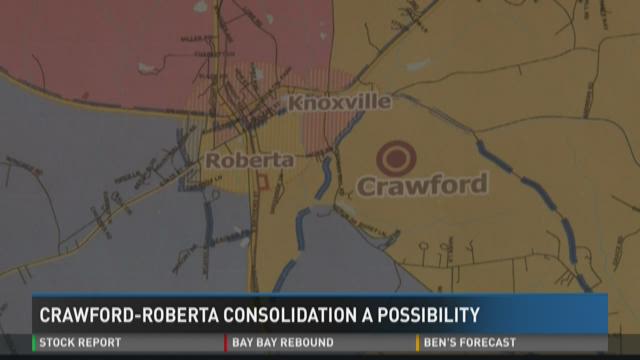 Folks in Crawford County and the city of Roberta might get to vote on consolidation this year. It would mean unifying the city and county into one government, as Macon-Bibb did in 2013.
Claire Davis met with the county manager and people in town to learn more.
Sherry Thompson has lived down a quiet road in Roberta for more than 40 years, and she says she likes the city's small town feel, but is afraid it could be taken away if consolidation of Roberta and Crawford County lands on this year's ballot. "I don't see the county helping our issues. I see the county helping itself," said Thompson.
County Manager Pat Kelly says taxes for people living in the city would be lowered if the two governments combined. But Thompson says she doesn't buy it. "Everything that they've said, taxes will go down or stay the same. Yeah, (for) one year, then see what happens," said Thompson. 
Kelly says unification would bring in a franchise fee of about $700,000 a year from Georgia Power. That money, according to Kelly, would be used to maintain roads. He says the merger would also lower the city's millage rate from 19 to 7. "The decision on whether or not we need two governing authorities governing 12,000 people, and if not, what's the best way to proceed and provide the folks with the services that they need at a cost they can afford," said Kelly. 
Kelly says the charter will be drafted by February 9th and sent to the state legislature. If they approve, it would go on the November ballot. "See if we can become more streamlined as a unifying government. Share those expenses where we can, where they're common and give the tax payer a bigger bang for their dollar," said Kelly. 
In 2015, Milledgeville and Baldwin turned down unification. Supporters say they'll keep working on it.