FVSU inducts new class into College of Education | News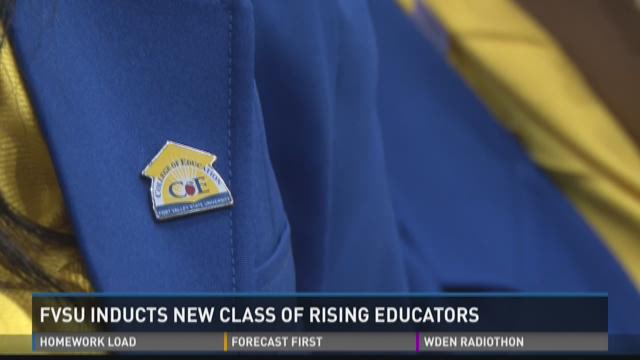 Eighteen students were inducted into the College of Education for Fort Valley State University Thursday.
Being inducted means the juniors and seniors have met the college's requirements and passed their certification test. The inductees received royal blue blazers worn by students and faculty of the college of education. Some students were also honored with scholarships to help continue their education. A 2014 inductee says being accepted into the college of education is a prestigious honor.
"You have to work very strenuously by passing the GACE test," Rodriquez Fillingame said. "You have to get letters of recommendation from your faculty members as well as the cooperating teachers that you're working with. And when you reach all of those milestones, you get to this point, and it's worth being recognized for."
The blue blazers for the inductees were a gift from the College of Education's class of 1964.