FVSU hosts panel about policing and race | News
Many law enforcement officers find a string of high-profile cases make it more challenging than ever to connect with the communities they serve.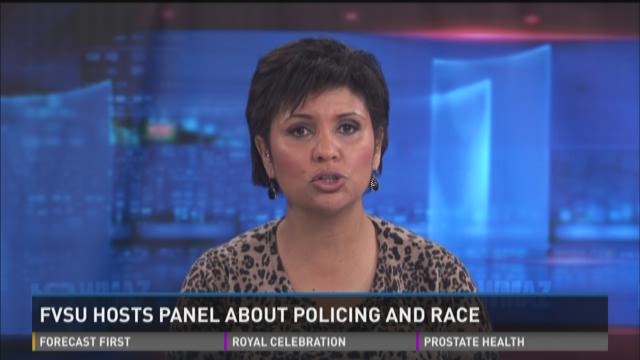 13WMAZ's Sitarah Coote attended a panel in Fort Valley where police and students joined a dialogue about what needs to happen to open up communication both ways.
Recent cases of police-involved shootings, use of force, and the importance of good relationships with law enforcement are just a few of the topics discussed at Fort Valley State University during a panel about policing and race.
"I think this is very relevant. This is something we need," said Ariel Jester, a criminal justice major at Fort Valley State who wants to become a judge.
She says the forum helped put law enforcement and the community on the same page.
"They all hit on the key topic: respect. If we learn how to respect one another, then I think and I agree that things will go well," she said.
Fort Valley State Police Chief Ken Morgan, Warner Robins Police Chief Brett Evans, and Fort Valley City Police Chief Lawrence Spurgeon shared personal stories.
"We're not just the person in the uniform and the man behind the desk or the woman that you see on TV. We're actually really people," said Chief Evans.
The audience wrote their own questions on index cards and a moderator read them aloud.
Some of them, how officers are trained on ethics, and how citizens should interact with police in certain situations.
"I think that it resonates with our young people because some of them really don't know how to step up to a police officer, and some of them don't want to, but still want to ask the question," said Chief Morgan.
Fort Valley State's college of arts and sciences hosted the event.