Vigil held to rember FVSU senior | News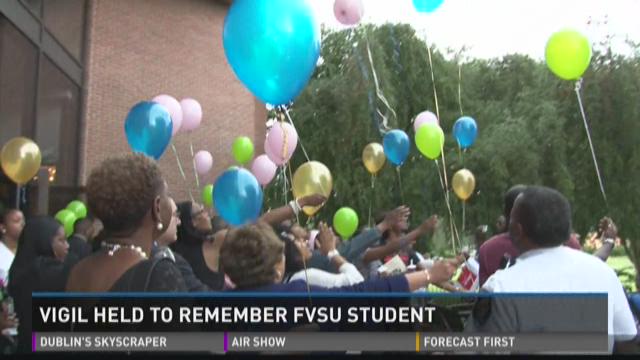 Friends and family of the Fort Valley State senior who died in a car accident last week gathered this afternoon to remember her life.
Taylor Moore was a Mass Communication major and very involved in the school's peer education program.
Several friends talked about Moore's personality, her Alpha Kappa Alpha sorority sisters called her an outgoing and an overly caring person.
Moore's mother Miriam Knight, attended the event.
Knight says the family relocated to be closer to Fort Valley.
She changed jobs, and as a result, Moore's insurance coverage lapsed.
Knight says her family was supported by a crowd-funding effort from faculty and students alike.
"Her school, Fort Valley State University, her sorority Alpha Kappa Alpha Sorority Incorporated," she says. "Friends and family as well , I saw a lot of names on there. A lot of students, a lot of students gave, and that was just so sweet because they're just babies, they're in school."
The FVSU community raised over $18,000 to cover Moore's final expenses.